Last Updated: May 17, 2018
Sorrento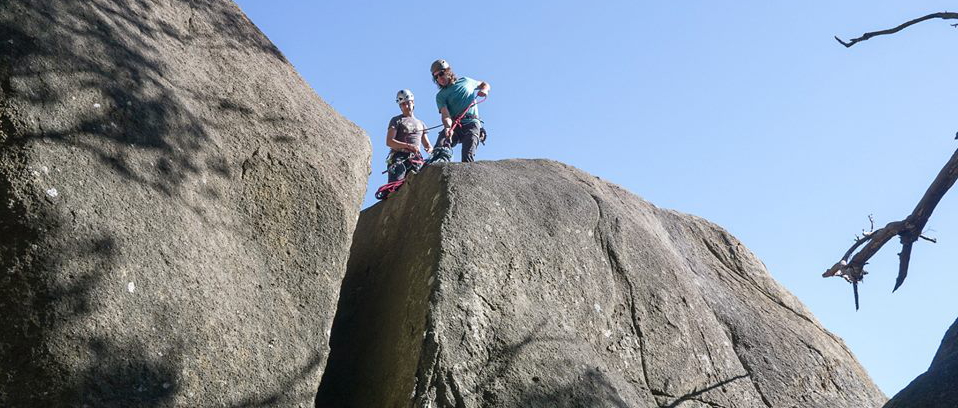 Mount Alexander
Mount Alexander offers easily accessible climbing on large granite boulder in a nice forest setting. It consist of two main areas Dog Rocks and Wabbit Wocks.
Type of climbing: Slab and Cracks, with mostly trad protection and the occasional bolt. Some Sport routes.
Grades: easy (1-12) 17; intermediate(13-18) 39; advanced (19-24) 36; expert (25-33) 14
Beginner friendly: yes
Top Rope friendly: yes
Day Trip friendly: yes
Walk in: Dog Rocks 5im easy; Wabbit Wocks 25min steep
Camping and Facilities: no
Distance from Melbourne: 130km; 1h30min
Wilson's Promontory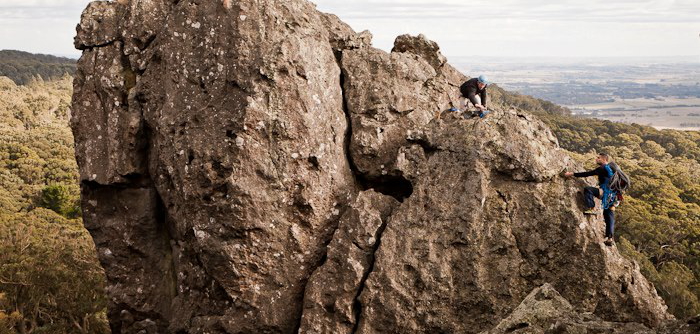 Camels Hump
Camels Hump is the perfect summer location. It's temperature is usually about 10C lower than in Melbourne. It is perfect in summer and absolutely freezing and miserable in winter. It offers easy to moderate trad routes, harder sport routes and a newish easy sport crag within a 5 min walk to the main area.
Type of climbing: A bit of everything.
Grades: easy (1-12) 46; intermediate (13-19) 62; advanced (20-24) 54; expert (24-31) 14.
Beginner friendly: yes
Top Rope friendly: yes
Day Trip friendly: yes
Camping and Facilities: none; Mount Macedon Village (4km) has a cafe/convenience store/post office and a pub.
Distance from Melbourne: 63km; 1h